Uruguay General information
Uruguay may be pint-sized but it's certainly big-hearted when it comes to attractions. It contains one of South America's most interesting capitals, charming colonial towns and a cluster of internationally renowned beach resorts.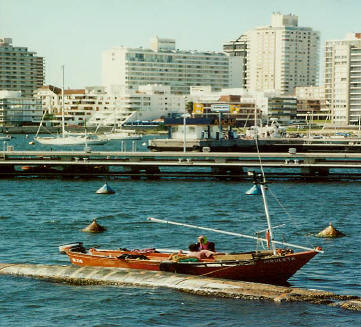 Most foreigners require a visa, except nationals from neighboring countries, Western Europe, Israel, Japan, South Africa and the USA. All visitors need a tourist card, which is valid for 90 days and extendable for a similar period.
Health risks: Hepatitis
Time: GMT/UTC minus 3 hours
Electricity: 220V, 50 Hz
Weights & measures: Metric
When to Go
Uruguay's main attraction is its beaches, so most visitors come in summer. Along the littoral, summer temperatures are smothering hot, but the hilly interior is cooler, especially at night.